Request more information about our services
We have onsite accountants and bookkeepers to assist you with payroll services and the preparation of your financial statements in accordance with you and your business needs.
We have a team of skilled, experienced, and knowledgeable tax practitioners, who are up-to-date with the laws and regulations to help clients become and remain compliant while paying reasonable tax.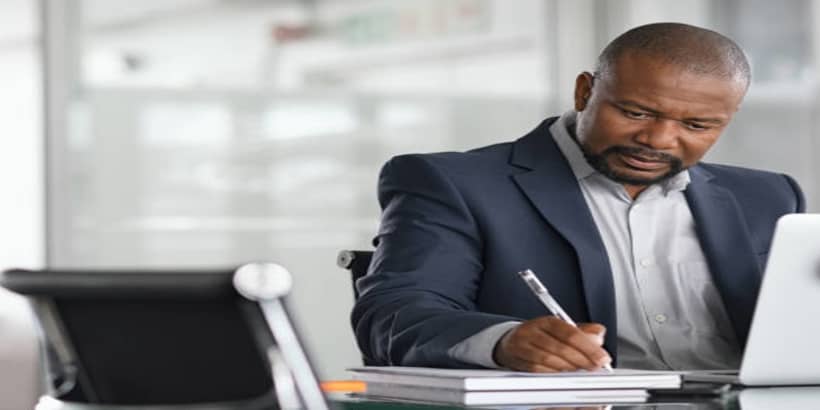 For different stakeholders, financial information needs to be independently inspected. Brendmo assists clients, small to large with the assurance the stakeholders require. Our audit services…
As your business grows, it requires an efficient accounting team. Hence we can help you build an accounting team that enables business growth instead of just adding to the costs of running the business. 
Our Financial Management Support is envisaged on understanding the need for financial expertise without the expense of an "in-house" expert like a CFO, especially to Small and Medium-Sized entities. 
We offer secretarial services to small and medium-sized entities as well as large entities. We do understand the administrative requirements involved in keeping the company records up to date and the storage thereof.
Brendmo gives high-quality Human Resources (HR) services at affordable prices. That saves your company time and money and enables you to focus on your core business. Our range of services include…
Brendmo Inc is a professional accounting firm in Pretoria offering accounting, payroll, secretarial, virtual CFO, advisory, taxation, Human Resources (HR), and auditing services to small and medium-sized enterprises.
We Are Among the Leading Accounting Firms in Pretoria
An accountant is a key member of a small or medium-sized business team. As a business owner, you have a choice between hiring a full-time in-house accountant(s) or outsourcing that function to an accounting firm.
Many small and medium-sized businesses here in Pretoria end up employing the services of an accounting firm to help them with their accounting, payroll, secretarial, virtual CFO, advisory, taxation, HR, and auditing needs while significantly reducing their overall month-to-month professional accountant cost.
An accounting firm in Pretoria can help your business stay organized and give advice on how to better improve your operations at a fraction of the cost of a full-time in-house accountant.
We offer cost-effective accounting firm services to small and medium-sized businesses in Pretoria. As a modern accounting firm, we have embraced the future of cloud-based accounting and aligned with well-known partners in this field.
We offer a comprehensive, secure, and reliable cloud accounting solution at fixed rates and services tailored for your business. You'll be able to log in online anytime, anywhere on PC, tablet, or phone and see your up-to-date financials.
This also allows us to focus on what is really important, giving expert advice to help you grow your business. Having real-time up to date financial information is crucial to a sustainable business and with cloud-based accounting this is possible.
From analyzing costs to optimizing the process for rotating inventory, we, as an accounting firm in Pretoria, can help you retain control of your bottom line.
We will help you set up and maintain proper accounting practices so that you can effectively increase revenue and manage expenses as well as, ensure that you do not forfeit potential tax savings when tax season rolls around.
Our accounting firm services are also important in generating financial statements. Well-organized financial records allow for you to easily put together income statements, cash flow statements, and balance sheets.
These statements are essential for any small business, as they are what help you make better business decisions, stay compliant with CIPC, accurately calculate tax returns, obtain a business loan, and/or attract investors.
As a competent and modern small and medium-sized business accounting firm in Pretoria, we have extensive years of experience in helping clients prepare financial statements that help thoughtful strategic planning.
We have a qualified team of professionals ready to help you make sound decisions in a risky, uncertain world. We help businesses in Pretoria with high-quality accounting, payroll, secretarial, virtual CFO, advisory, taxation, HR, and auditing services. Feel free to contact us to get your accounting firm services quotation.